In our previous case study, we explored how Google Grants could get you a 5,500% increase in web traffic from people searching something relevant to what you do. However, those stats were from 2017, and 2018 has been a real game-changer. So we'd like to explore how to be successful in 2018 by using examples from our client Native America Humane Society, particularly with volunteer recruitment.
Stronger Standards
The new rules for 2018 included many restrictions like account-wide CTR of 5%, Quality Score of at least three, stricter location targeting, no single-word keywords, and more. If you were to comb through your account, making the required changes to bring your account into compliance, you'll likely suffer a big loss in the number of monthly clicks to your website.
"I was managing the account myself at the time that Google instituted the new requirements," said Diana Webster, Executive Director of Native America Humane Society. "I faced abrupt suspensions because of these compliance rules. When I wasn't suspended, my account was getting clicks at a snail's pace. During the entire month of May, we only received 5 clicks from our Google Grants advertisements. That same month the prior year, I got nearly 2,000 clicks! With everything else on my plate running the organization, getting up to speed on the new Google Grants processes was not an option, but we absolutely did not want to lose the amazing opportunity the grant provides."
Webster hired Rasko Digital Marketing to help get the account back in action. We did a lot of things to improve her account, primarily keyword planning and maximize conversions bidding.
Keyword Planning
Gone are the days of dumping thousands of keywords into a single ad group. That's simply not a plausible maneuver if you want to have a high Quality Score and CTR. Instead, you need to do thorough keyword research and focus on only a few per ad group.
For those keywords we decided on, we made unique landing pages for each item that Native America Humane Society was selling. AdWords wants to send people to a web page that has just what they're searching for. So ad groups that are focused toward giving them just that rather than a variety of similar options often perform better.
"I was struggling for months to sell branded t-shirts," said Webster. "Within a day of making these changes, we sold one to a user who came to our site through Google Grants. To know that there is a science and process to improving our results was groundbreaking for us as a small organization."
Bringing the Numbers Back Up with Maximize Conversions Bidding
When using fewer keywords, you need to make sure those keywords do more work for you. One of the best ways to do this is to set up maximize conversions bidding so that you can bid above $2 for each click.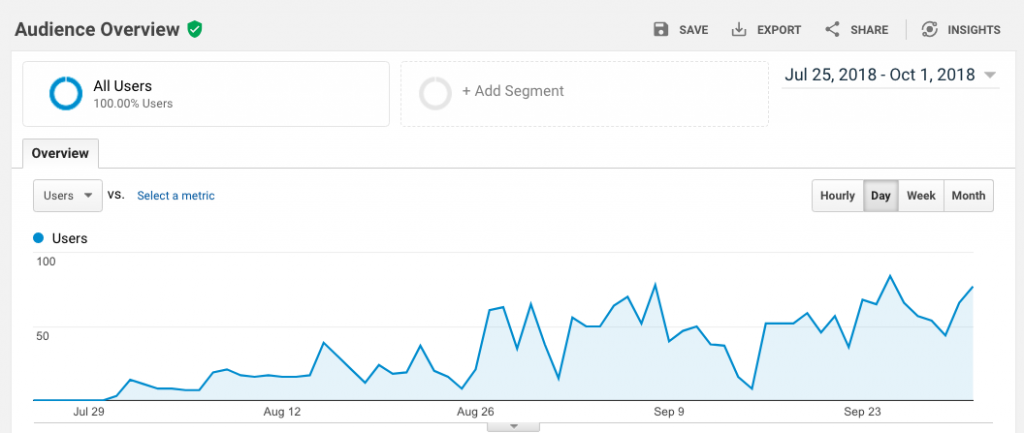 If you don't have maximize conversions bidding set up for your account right now, that should be your top priority. This is not an exaggeration. You're dealing with all of the restrictions imposed by the 2018 rules without taking advantage of the one great freedom that was provided. Conversions are so important that proper conversion tracking is a requirement for new applications (accounts that were approved prior to 2018 have been grandfathered in).
For years, nonprofits complained that they couldn't bid above $2 for a click. Many nonprofits even used this as an excuse not to enroll to get this free advertising. Without being able to go above this $2 limit, the most in-demand searches were reserved for those who had paid accounts. Grantees were left chasing after the searches that no one else wanted.

The nonprofits finally got what they'd been begging for and aren't using it! Fortunately, we use maximize conversions bidding for all of our clients. In the case of Native America Humane Society, it has made a world of difference. Of the 24 ad groups currently in Native America Humane Society's account, 19 of them have an Average CPC above $2. This means that 19 of our 24 ad groups would have gotten only a small fraction of their clicks if we were using the default Manual CPC bidding. By using 2018 strategies, we were able to increase the number of clicks, impressions, and total in-kind amount used. We went from 5 clicks in May to 1,317 in September.
The monthly traffic is a little lower than it was prior to the 2018 requirements, but that is because we are going after better, more expensive traffic (at least more expensive for those that don't have Google Grants accounts). By doing this, we hit our daily maximum of $329 in-kind advertising spend on multiple occasions. We actually had to place a budget restriction on a volunteer recruitment campaign because it was performing too well.

"So many people want to volunteer doing something with animals," said Webster. "By having a Google Grants account set up correctly, our nonprofit got more messages from eager volunteers than we had time to handle. We could have spent our entire $329 a day just on our volunteer recruitment campaign. But we placed a restriction on how much we spend trying to get volunteers so that we can respond to the messages we do receive and reserve space in our daily budget for other initiatives."
Contact Us for Help
"They definitely have the technical skills at Rasko Digital Marketing," said Webster. "But the real value of working with them goes beyond their technical abilities. The value was in collaboration along with holistic marketing and strategic planning that organically came about through our discussions around optimizing our Google Grants. Digital marketing is so technical and can be overwhelming when you first begin learning it, but in talking and working with Rasko Digital Marketing, I was able to really understand how these digital marketing tools function. With the no-commitment free-trial, I don't see why anyone wouldn't come to them for help."
Send us a message to learn more.